***** IMPORTANT UPDATE *******
THE PEDIATRIC BOARD REVIEW FORUM IS NO LONGER A USEFUL AREA FOR PEDIATRICIANS TO COLLABORATE FOR THEIR BOARD EXAMS.
INSTEAD, BECOME A PEDIATRICS BOARD REVIEW (PBR) FACEBOOK CREW!
LEARN MORE BY CLICKING THE IMAGE BELOW.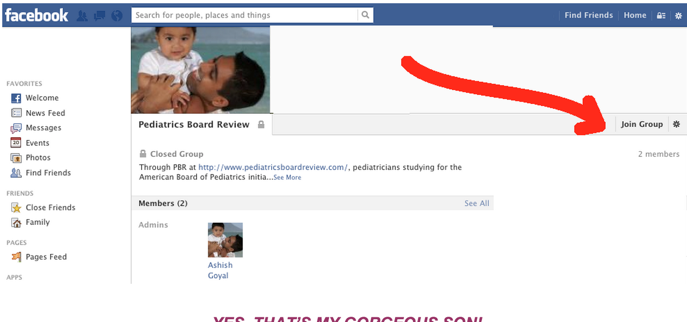 IT'S A VERY SUPPORTIVE COMMUNITY OF PEDIATRICIANS THAT ALLOWS FOR QUICK ANSWERS AND AN EMOTIONAL CONNECTION THAT'S OFTEN LACKING DURING BOARD PREPARATION. 
IF YOU WOULD RATHER CONTINUE ON TO THE FORUM, PLEASE READ THE INSTRUCTIONS BELOW…
===============
This area is provided by PBR in an effort to allow pediatricians to help each other throughout their studies. To begin using the forum, please follow the instructions below and read a few of the basic usage policies:
CREATE A PROFILE – To participate in the forums section, you will need to create a new profile by clicking the register button above. After that you may login and participate in the forum.
GETTING THE MOST OUT OF THE FORUM: As the author of the Pediatrics Board Review (PBR), I will make attempts to login and answer as many questions as I can. It is EXTREMELY helpful for me and for other members to have as much detail within your questions/forum posts. If it's about a topic int he book, it's very helpful to reference the name of a topic heading in the PBR or the Q&A book. It's also very helpful if you can submit an online reference for us to look at if you're posting an error.
PUBLIC USE: The forum is now open for all pediatricians to use. It's meant to be a place of "positivity" and support. If you are found to go agains the spirit in which this forum has been created, your account will be deleted
CONDUCT: Forum moderators have the ability to ban your account for conduct such as using obscene language, criticizing others in the pediatrics forum community, making malicious comments towards members or towards the PBR, etc.

BAN: If you are a PBR member and are banned from the forums, your membership will be terminated. Non-PBR members who are banned will not be allowed become PBR members, nor will they be allowed to make any PBR purchases.

RESETTING OF FORUM: It's possible that the forum will be refreshed, or reset, on an annual basis for various housekeeping logistics. Although it's probably not likely, it is a possibility.
HAVE FUN! While there are general student and doctor forums on the web, there's no forum like this one available online. I'm excited to finally have a place that allows pediatricians studying for the pediatric initial certification boards, or the pediatric Maintenance of Certification (MOC) exam, to interact with each other. Thank the folks that post questions and replies. Get to know each other. Consider forming an online study buddy group. Go nuts and kick butt!
– Ashish